Leland Under the Lights Car Show - August
#LAUnderTheLights
3:00 PM until 8:00 PM
Saturday, August 18, 2018 – Rain or Shine
Brunswick Forest • Lowe's Food •Route 17 •Leland, NC


If you enjoy being around some of the hottest cars and trucks in town, come join us at the 15th annual #LAUnderTheLights car show!

We will have various vendors, various restaurants to dine in and great music coming from Brian White with Jammin' 99.9 on location.


Goody Bags, Dash Plaques and T-Shirts will be given to the first 100 cars to pre-register.
Special thanks to all of our sponsors who help make this event successful -
Event Sponsor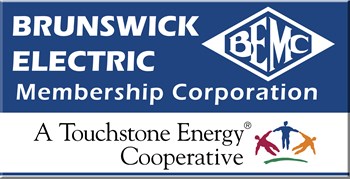 Media Sponsor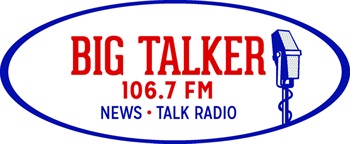 Dash Plaque Sponsor:


of Leland

Awards:


Best In Show Sponsored by:
In Memory of Bob Pirnat - Carol Pirnat

Roger Albizu - 1967 GTO
Best in Class:1985 & Older Sponsored by: South State Bank

Jim Cannaday - 1970 Ford Torino
Best in Class :1986 & Newer Sponsored by: Autozone of Leland
James Holmes - 2016 Chevrolet Corvette
Best Ford Sponsored by: DSA Builders Inc.

Joe Civale - 1967 Ford Mustang
Best Chevy Sponsored by: Jeff Gordon Chevrolet

Peter Ziehl - 1961 Chevrolet Corvette
Best Mopar Sponsored by: Leland Magazine

Mike Ryckman - 1972 Plymouth Road Runner
Best GM Sponsored by: South State Bank Mortgage - Donnie Grooms

Ricky Sullivan 1952 - Chevrolet Coupe
Best Import Sponsored by: Andress & Associates Accounting, LLC
John Cortina - 1986 Ferrari 328
Best Motor Sponsored by:
Carolina Shores Car Wash
James Meredith - 1965 Chevelle SS
Best Paint Sponsored by: Wall to Wall Cabinetry - Sandy Torbit

Dawn Farah - 1949 Chevrolet 5 Window Pickup Truck
Best Interior Sponsored by: Discover NC Homes - Nolan Formalarie
Mark Lampkin - 1958 Pontiac Starchief
Most Unique Sponsored by: Riegelwood Federal Credit Union

Paul Donner - 1972 Volkswagen Dune Buggy
Kids Choice Award Sponsored by: Seidokan Dojo

Randy Hofer - 2000 Chevrolet Corvette
Powder Puff Sponsored by:
Azalea Plaza Estates,
LLC
Kristen Brinkley - 1979 CJ7
Club Participation Award Sponsored by: Cruse Construction
British Motor Club of the Cape Fear


Top 25 Trophies Sponsored by: Select Bank & Trust
Larry Parker - 1933 Ford Tudor
Mike McGrath - 1965 Chevy Malibu
Terry Kweece - 1967 Chevy Camaro
Russell Byrd - 1970 Chevy Camaro
Amy Faulkenberry - 2015 Ford Mustang
Jerry Trees 2011 - Chevy Corvette
Gabe Trepiccione - 1956 F100 Truck
Dale Elderdice - 1967 Chevy Truck C10
Peggy Lilly - 1956 Ford Fairlane
Karen Corrao - 2017 Cadillac CTS-V
Jim Davis - 2017 Ford Mustang
Nick Brackett - 2017 Chevy Corvette
Mark Messina - 1998 Ford Mustang
Lance Gamestar - 1965 Chevy Impala
Fred Taylor - 1934 Chevy Master
Kenneth Hewett - 1969 Chevy Camaro
Brian Mitchell - 1967 Chevy 2
Debbie Pyle - 1966 Chevelle
Tommy Farmer - 1966 GTO
Perry Dixon 1960 - Chevy Impala
Randy Bigford - 1969 Chevelle
Scott Rhyne - 1953 F100
Bobby Johnson - 1955 Chevy Bel Air
Dean Jones - 1933 Plymouth
Azalea Limousine - 1965 Cady Limo

---
More info or questions please call 910-383-0553 or fill out the form below.