Leland Under the Lights Car Show
2020 DATE TO BE ANNOUNCED SHORTLY!
#LAUnderTheLights
16th Annual Car Show


3:00 PM until 8:00 PM
Saturday, August 17, 2019 – Rain or Shine
Brunswick Forest • Lowe's Food •Route 17 •Leland, NC


If you enjoy being around some of the hottest cars and trucks in town, come join us at the 16th annual #LAUnderTheLights car show!

We will have various vendors, various restaurants to dine in and great music coming from Brian White with Jammin' 99.9 on location.


Goody Bags, Dash Plaques and T-Shirts will be given to the first 100 cars to pre-register.
Special thanks to all of our sponsors who help make this event successful -
Location Sponsor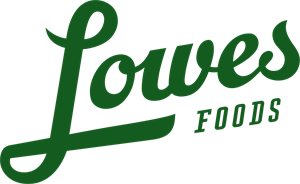 T Shirt Sponsor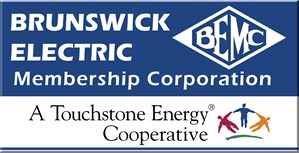 Dash Plaque Sponsor:


Two bands playing at this location!
The Baby Boomers 3:00 pm - 6:00 pm
Big House Band 7:00 pm - 10:00 pm
Awards:
Top 25 Sponsored by: Essex Homes

David Green 2015 BMW M3
Dave Lippincourt 1967 Ford Mustang
Matt Sarkela 2013 BMW 335
Richard Lidsky 1955 Ford Tudor
Betty Rackley 1956 Thunderbird
Daniel Simsay 2017 Chevrolet Corvette GA
Edgar Lopez 1971 Ford Maverick
Helena Thompson 2018 Dodge Challenger
Tom Broadwater 1978 Porsche 911
Arthur Carlson 1967 Ford Mustang
Robert Tapaszi 1970 Chevrolet Corvette
Kristy Sappe 2008 Ford Mustang GT 500
Rhonda Brinkley 1970 Chevrolet C-10
Scott Nettleship 2013 Lotus
Francisco Moreno 2017 Dodge Challenger TA
Rick Johnson 1956 Studebaker
Joel Richardson 1970 Cadillac Deville
Al Pereira 2019 Mustang Eco
David Arnold 2004 Chevrolet Corvette
Ed Schultz 1970 Chevrolet Corvette
Steve Kron 2017 Ford Mustang
Douglas Brigandi 1969 Chevy El Camino
Ed Westmorland 2003 Maseratti
John Cortina 1986 Ferrari GTS
Steve Bucci 1987 Monte Carlo
Club Participation Sponsored by: Cruse Construction
Cape Fear Cruisers

Best in Show Sponsored By: Carol Pirnat - In Memory of Bob Pirnat
Kevin Wire 1951 GMC Pickup

Best in Class:1985 & Older Sponsored by: South State Bank
William Poletta 1966 Chevy Impala

Best in Class :1986 & Newer Sponsored by: Autozone Leland
Dennis Bosak 2009 Ford Mustang GT 500

Best Ford Sponsored by: DSA Builders Inc
Chris Long 1990 Ford Mustang

Best Chevy Sponsored by: Jeff Gordon Chevrolet
Ricky Sullivan 1952 Chevy Coupe

Best Mopar Sponsored by: Holmes Security Systems
Anthony Prince 1971 Dodge Charger

Best GM Sponsored by: South State Bank Mortgage - Donnie Grooms
Ken Hooper 1964 Buick Skylark

Best Import Sponsored by: Select Bank & Trust
Ray Carteret 1966 MG

Best Motor Sponsored by: Brunswick Sign Company
George Pearson 2017 Chevrolet Corvette

Best Paint Sponsored by: Tyler Wittkofsky, Author
Raymond Grant 1957 Chevy Bel Air

Best Interior Sponsored by: Nolan Formalarie - Discover NC Homes
Kristin Brinkley 1979 CS-7 AMC

Most Unique Sponsored by: Brunswick Electric Membership Corporation
Danny Key 2013 Ford Focus ST

Kids Choice Award Sponsored by: Seidokan Dojo
O'Neal Wright 1973 Chevy El Camino

Powder Puff Sponsored by: Azalea Plaza Estates, LLC
Ginny Brinkman 1989 Mini Minor


Thank you to all of our participants!


---
More info or questions please call 910-383-0553 or fill out the form below.