The Brunswick Sheriff's Charitable Foundation Selects Brunswick Christian Recovery Center as the Charity Recipient of proceeds from the 9th Annual Charity Ball to be held on Friday March 6, 2020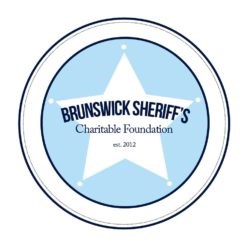 The Brunswick Sheriff's Charitable Foundation, Inc. has selected Brunswick Christian Recovery Center to be the recipient of proceeds from their 9th annual charity ball to be held on Friday March 6, 2020. The proceeds will help this non-profit organization with funding for their new Rose House, a recovery center for women in Brunswick County.

The foundation was established in 2012 and is dedicated to serve the people of Brunswick County by building permanent charitable capital to support programs and provide services that enhance the quality of life for all its citizens. In keeping with the mission of the foundation, the Foundation Board chose this organization from numerous non-profit organizations located in Brunswick County who offer programs specifically benefiting Brunswick County residents.

The Foundation is proud to endorse and support such a vital program through its 9th annual charity ball. This prestigious event, themed "Diamonds and Denim" featuring hors d' oeuvres, a buffet dinner, wine, beer, music by the Cat 5 Band, dancing and a silent and live auction, will be held on Friday March 6, 2020 from 6pm-10pm at the St. James Community Center on Highway 211 in Southport.
Sponsorship packages are available. Tickets are $80.00 per person and will go on sale in early January.
For more information, guests can visit www.sheriffscharity.com, call 910-253-0922, or email sheriffscharity@gmail.com. .

The Foundation expresses its gratitude to all the supporters, volunteers, sponsors and businesses that have made this event memorable and successful over the past years.