Literacy Council Wine and Dine Event Supports Brunswick County Programs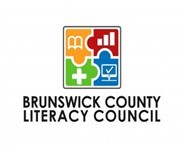 The Brunswick County Literacy Council's 2020 wine and dine evening will be held at La Cucina Italian Grille in Sunset Beach on Jan. 13 with proceeds going to support Literacy Council students and programs.
There is one seating at 6:30 p.m. Space is limited, so reserve early. Cost for the chef's special four-course dinner with wine pairings for each course is $60, including tax and tips. Keeping with the evening's theme, there will also be wine basket raffles.
Tickets are advanced reservations only. To make reservations, call La Cucina Grille at (910) 579-9777.
The Literacy Council offers one-on-one instruction free of charge to help Brunswick County adults transform their lives, increase their job-readiness, and contribute to a stronger community by improving their literacy skills. Volunteers provide personalized support in reading, writing, mathematics, GED preparation, financial and health literacy, and technology competence.
If you are interested in volunteer work as a tutor or by participating in programs or events, have questions about ways you can support the Brunswick Council Literacy Council's mission, or want to know more about how to take advantage of Literacy Council offerings, visit www.bcliteracy.org or call (910) 754-7323. Donations are always welcomed.