LCFL Wins 11 Marketing and Communications Awards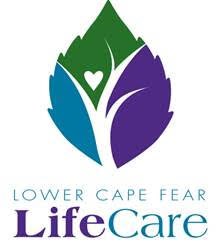 Wilmington, NC – Lower Cape Fear LifeCare's Marketing and Communications Department recently received 11 awards for healthcare marketing, including four Healthcare Digital Marketing Awards and seven Wallie and Golden Tusk awards.
The Wallie and Golden Tusk Awards are given annually at the Carolinas Healthcare Public Relations & Marketing Society (CHPRMS) fall conference to recognize excellence in healthcare public relations and marketing. Members of CHMPRMS, including hospital and large healthcare systems as well as smaller independent offices and organizations, compete in more than a dozen categories and a panel of marketing communications professionals from other states chooses the winners.
Due to COVID-19, this year's awards were presented virtually over Zoom. LCFL's Marketing and Communications Department received Golden Tusk awards for Image/Brand Marketing (the organization's rebrand as Lower Cape Fear LifeCare) and Foundation/Fundraising (the 2019 Last Chance for White Pants Gala), as well as Wallie awards for Traditional Publication, Blog/Vlog, Logo and Writing Project (for a profile of LCFL patient Sara Truesdale, viewable at lifecare.org/mrs-sara-truesdale).
The Healthcare Advertising Awards have been awarded each year for 38 years, recognizing outstanding work and creative inspiration in healthcare advertising as judged by a national panel of industry specialists. This year, the Healthcare Digital Marketing Awards were added, recognizing digital marketing work from healthcare agencies and marketers across the country.
LCFL's Marketing and Communications Department received Healthcare Digital Marketing Awards for Institutional Website (LifeCare.org), its COVID-19 Response (LifeCare Responds, lifecareresponds.org), Social Media hub (LifeCare's Facebook page, www.facebook.com/lcflifecare) and for Blogs (lifecare.org/news-events).
"Congratulations to our Marketing and Communications team!" said Craig Wagner, Chief Marketing and Engagement Officer. "These team members are dedicated to supporting LCFL's overall goals through marketing initiatives and by sharing information about the agency with the public, including our services, team members, volunteers, patients and families. We are proud of their excellent work and all that they contribute to our organization."
Lower Cape Fear LifeCare is a nonprofit organization dedicated to providing access to the highest quality LifeCare, education, and supportive services to our patients, their families, and the communities we serve. For more information, visit lifecare.org.
###