Brunswick Community College Foundation to Host 4th Annual "Bella Italia"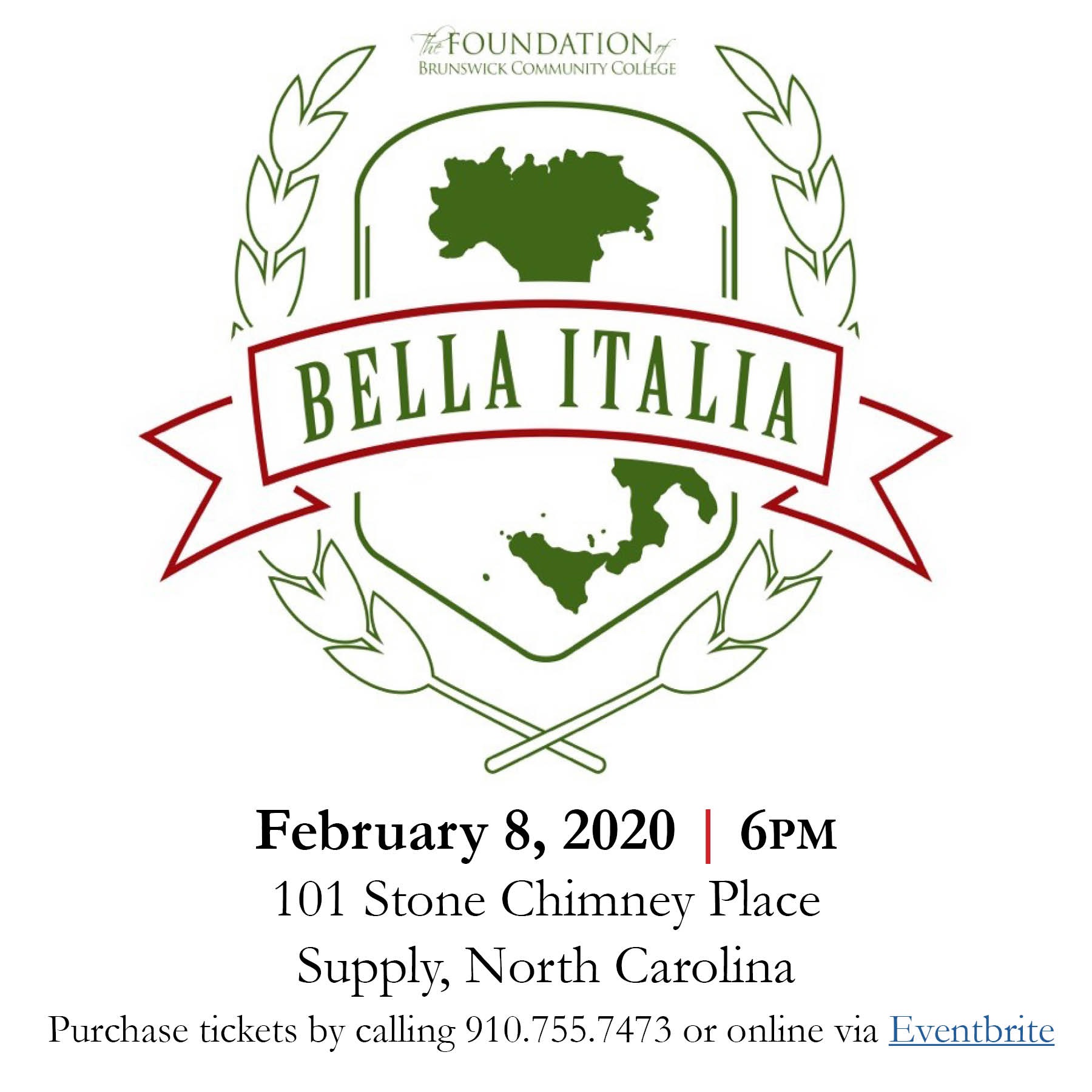 BOLIVIA, NC –
The Brunswick Community College Foundation (BCCF) has announced the date for the 4th annual, "Bella Italia." Mark your calendars for February 8th, 2020 for an evening of sipping fine wines and enjoying delicious Italian fare from Angelo's Bistro and Maria's Pizzaria. All proceeds from the event will benefit student scholarship support at Brunswick Community College.
The event will begin at 6:00 p.m. as guests are greeted at the door of 101 Stone Chimney (Supply, NC) and ushered into the main ballroom for a culinary adventure. Once again, the BCC Foundation will partnered with Angelo's Bistro and this year, will also include their new concept, Maria's Pizzeria, to provide guests exciting and interactive food and wine pairings.
Allison Szafarski, General Manager & Wine Director for Angelo's Bistro, will offer guests an opportunity to take a deeper dive and refine their palates with a special wine tasting course during the event. She will share her expertise and tasting notes as guests swirl and sip their way to amateur sommelier status. The evening is sure to pique both appetites and curiosity as guests explore "the Boot" through delectable bites and sensational sips.
Tickets are on sale now and may be purchased through the BCC Foundation office by contacting Kathy Lukacz at 910-755-7473 or
lukaczk@brunswickcc.edu
. Sponsorships are still available and tickets are $100/person.
For more information or to learn how to become a sponsoring partner for this event, please contact Kamin Brennan at 910-755-8517 or
brennank@brunswickcc.edu
.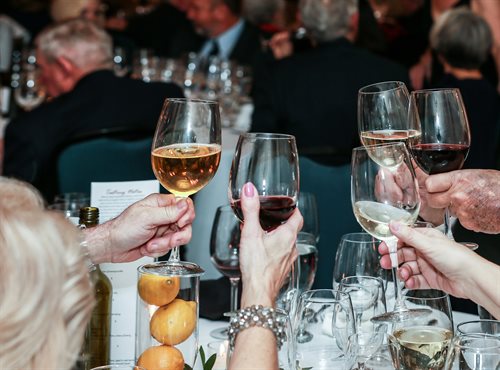 The Brunswick Community College Foundation, organized in 1982, is a charitable organization 501(c)(3) instituted to enhance the mission of Brunswick Community College to a level of excellence and purpose for students and the community. The Foundation is a vital resource for the acceptance and solicitation of all gifts for the support of education and the continued growth and progress of Brunswick Community College. To learn more about creating an endowment, contact Elizabeth Wassum at (910) 755-6530 or wassume@brunswickcc.edu.