BEMC Awards Grants to Organizations in Brunswick and Columbus County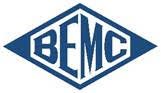 Brunswick Electric Membership Corporation (BEMC) is pleased to announce its 2021 Community Grants recipients. A total of $29,792 was awarded to 23 organizations that offer family services, civic and community programs, cultural and arts programs, emergency services, and economic development programs in its service area.
Since the program's inception in 2003, BEMC has awarded more than $646,000 through Community Grants, funding projects that positively impact the community.
"The Community Grants program is a part of BEMC's ongoing commitment to serving our members and the communities in which we live," said Josh Winslow, CEO. "These contributions allow us to impact the lives of our members in meaningful ways, and we are pleased to help these organizations make a difference."
Applications for the 2022 BEMC Community Grants program will be available in December and accepted through February 15. To learn more about the program, please visit bemc.org/community-grants.
2021 Community Grants Recipients:
ECU Medical & Health Sciences Foundation, Inc.
Dental Care for Veterans
Veterans Memorial Park of America
FREEDOM CIRCLE
Brunswick County Composite Squadron (NC-170), Civil Air Patrol
Gyro-Stabilized Binoculars for Search and Rescue
Lower Cape Fear LifeCare
We Honor Veterans Program
Christian Recovery Center, Inc.
Women's Recovery Center Work Stations
Families First, Inc.
Hands are not for Hitting
Columbus County Beekeepers Association
Pollinator Education and Beautification Project
Friends of the Library Southport and Oak Island
Animals and Stories Summer Reading Program
Autism Society of North Carolina
Autism Resource Specialists in Brunswick County
Oak Island Beach Preservation Society, Inc.
Beach Education Recovery for Oak Island
Brunswick County Branch #5452 NAACP
Gullah Geechee Cultural Heritage Corridor Multi-Use Greenway/ Blueway Trail
Up Your Arts
Gullah Geechee Heritage Awareness
The Carousel Center
Helping Children Heal from Abuse
Brunswick County Literacy Council
Improving Lives Through The Power of Literacy
Brunswick Senior Resources, Inc.
Incontinent Supplies for Men and Women
St. Brenden The Navigator Roman Catholic Church
Loaves and Fishes Food Pantry
North Brunswick Kiwanis Club
Project Dignity
Ruth T. Bigham Oak Island Senior Center
Senior Support Group
Power Walking Ministries
Shoes Save Soles
Special Olympics North Carolina
Special Olympics Brunswick County
WAVES 4 K.I.D.S.
Stuffing Book Bags
South Brunswick Interchurch Council
The Lord's Food Pantry
Oak Island Beautification Club
Veterans Park
###
BEMC is a locally owned and operated not-for-profit corporation. It is the second largest electric cooperative in North Carolina and serves more than 98,000 meter locations in Brunswick, Columbus, and parts of Bladen and Robeson counties. Founded in 1939, BEMC has a longstanding commitment to the communities it serves, providing support for a wide variety of activities that contribute to the quality of life for all citizens.