What is the North Brunswick Chamber of Commerce?
The North Brunswick Chamber of Commerce is a group of professional, energetic, forward-thinking individuals; community leaders who are willing to volunteer their time and work together to encourage growth and economic progress in Brunswick County. In addition, chamber members help support our Excellence in Education program, which provides scholarships for Brunswick County students.
The North Brunswick Chamber of Commerce represents the economic interests of Brunswick County, Wilmington, and the surrounding communities.
Our Vision
To work together as a community of businesses and residents whose goal is to serve as stewards of positive future growth while maintaining the great traditions and personality unique to north Brunswick County.
Our Mission
The mission of the North Brunswick Chamber of Commerce is to lead and advance the economic development of our area and promote business activity that enhances the quality of life for all residents.
Our Programs and Activities Include:
Networking events: we offer a wide range of networking events, including monthly luncheons with speakers, business-after-hours events and quarterly breakfast events
Educational speakers: our speakers include community leaders and business experts who help our members increase their knowledge and skills
Member services: ribbon cuttings, new member baskets and other services designed to help our members grow their businesses
Public relations: activities to promote the many reasons northern Brunswick County is an attractive place to do business
Economic development: efforts to attract new businesses to northern Brunswick County
Opportunities for Involvement
The North Brunswick Chamber is only as strong as its members and volunteers. The chamber encourages everyone to become involved and make a difference to strengthen the chamber and business network. There are many groups to become involved in such as:
Chamber Board Members
Chamber Events
Chamber Committees
Ambassador Program
Volunteer Program
Sponsorship
Fundraising
Hello and a warm welcome from North Brunswick County!
Many folks from across the country have discovered what a wonderful place the gateway to Brunswick County is for families to live, work and play! We have so much to offer; scenic forests and waterways, a variety of neighborhoods and strong commercial growth that has encouraged the development of many retail centers.
The collective efforts of our Chamber members allow us to promote civic and economic opportunities and events in North Brunswick County such as the Business Showcase and Expo, Leland Under the Lights Car Show and Cruise-In, concerts by popular local and national artists and the highlight of the holiday season, the North Carolina Christmas Festival.
The North Brunswick Chamber of Commerce members are a group of professional, energetic, forward thinking individuals who live, work and play in the communities of Belville, Leland, Navassa, Maco, Sandy Creek, Town Creek, Winnabow and Northwest. We believe in our mission to lead and advance the economic development of our area and to promote business activity that enhances the quality of life for all residents.
If you are considering joining our Chamber, please know that customers place value on Chamber membership and it gives you instant credibility. If you are considering visiting or locating to our area, enjoy your visit and we hope you stop by the Chamber office to say hello.
Dana Fisher
Executive Director
Email: /about
Executive Board of Directors FY 2018-2019
John Lerch
President

Tyler Wittkofsky
Vice President
Susan Cruse
Treasurer
Brandon Korman
Secretary
Board of Directors
Ex-Officio: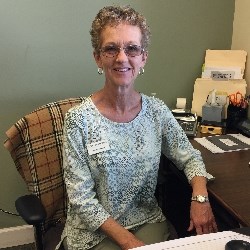 Martha Jackson

Branch Manager and Assistant Vice President,
South State Bank of Leland
Martha has nearly twenty years of banking experience and is proud to live, work and play in the wonderful Town of Leland. She currently serves as the Board's President and strives to lead them to success each and every day.
---
Term Ends 2019: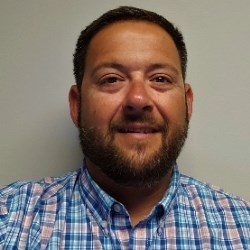 Ben Felner
Vice President, PODS Eastern NC - Wilmington - Myrtle Beach
Born in South Florida, Ben moved to North Carolina in 1997. He started his career with PODS in Greenville, NC. In 2005, he moved to Wilmington and then to Leland in 2009. He has been leading and developing the PODS business in Eastern North and South Carolina for 14 years and is proud to be part of the growth in our community.
---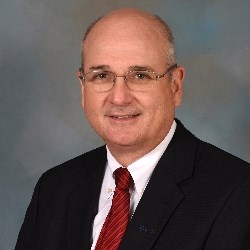 John Lerch, President
Vice President of Outside Plant Operations, Atlantic Telephone Membership Corporation (ATMC)
John is a 38-year veteran of the telecommunication industry and has resided in Brunswick County since 2012. Originally from Virginia, he worked for C&P Telephone, Bell Atlantic and Verizon. He joined the ATMC team in 2015.
---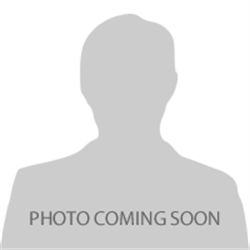 Jason Paradis
Duke Energy
---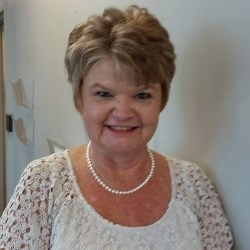 Jenny Rich
Work Order/Inventory Coordinator, Brunswick Electric Membership Cooperative (BEMC)
Jenny earned her Bachelors of Business Administration from Averett University located in her hometown of Danville, Virginia. She worked for Piedmont Electric Membership Cooperative located in Hillsborough, North Carolina for over 14 years. In 2014, she relocated to Brunswick County and is currently employed at Brunswick Electric Membership Cooperative. She loves working for the electric cooperative simply because they give back to the community that they serve.
---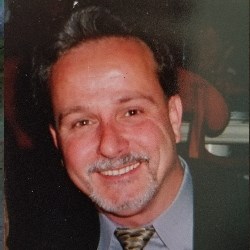 Daniel Teachey
Retired
After 40 years of working in the grocery business and having the wonderful experience of meeting thousands of amazing people, Dan wanted to extend his knowledge of the opportunities that are available in the North Brunswick area. He worked in Leland for the first time in 1979, coming back in 1984 and finally from 2000 to 2017. He had the privilege of seeing what good people have brought and built in the area. The Chamber "allows me to see the challenges that are being addressed and the growth that continues to come to our area."
---
Term Ends 2020: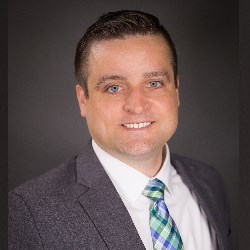 Ryan Bruff
Senior Mortgage Banker, Atlantic Bay Mortgage of Leland
Ryan is very passionate about home ownership and strives tirelessly to help people obtain a mortgage. He has been in the mortgage industry for 6+ years and loves what he does. Ryan is originally from Rhode Island. He and his wife moved to Leland in 2015 and have since had two children. He has made Leland his home and is excited about all the growth in the community.
---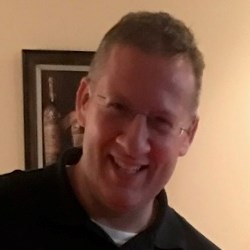 Brandon Korman, Secretary
Chief Tropical Office
r,
Tropical Smoothie of Belville, Midtown and Porters Neck
Entrepreneur, Investor, Father, Husband, and Overall Funnyman. Brandon brings a diverse background of over a decade of corporate experience in research, marketing, data & analytics, and management. He now owns Tropical Smoothie Cafes, managing a 40+ team over three stores with the same goal - quality, speed, accuracy, and TROPITUDE.
---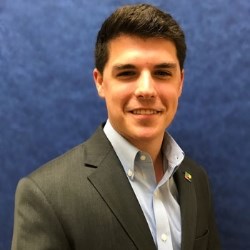 Jacob Shaheen
Director of Business Development, Startegic Behavioral Center - Wilmington
Jacob is a graduate of Auburn University. He started working for Strategic Behavioral Health in 2014 and fund a passion for helping people struggling with mental illness. He joined the Chamber of Commerce to become more involved in spreading awareness of mental illness and removing the stigma associated with it.
---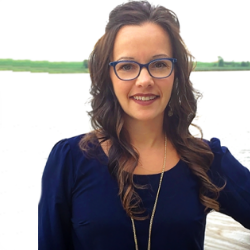 Suzanne West
Business Development Officer & Vice President, First Bank of Leland
Suzanne has over 19 years of experience in leadership excellence, sales, developing relationships and growing profitability within her company.
---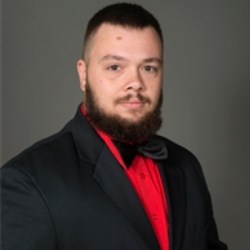 Tyler Wittkofsky, Vice President
Public Information Officer, Brunswick Regional Water and Sewer H2GO
Tyler is a Leland native born and raised. He received his Bachelors of Business Administration from the University of North Carolina Wilmington and is working on his Masters of Business Administration. In addition to serving on the Board for the North Brunswick Chamber of Commerce, he is also on the Board for Communities in Schools of Brunswick County, the President of the Brunswick Community College Alumni Association, an active member of area youth baseball leagues, and frequently volunteers his time at local middle and high schools. He was named one of Brunswick County's Future 10 in 2017 and the North Brunswick Chamber of Commerce's Young Professional of the Year in 2018 for his passion for helping others discover the jewel that is Northern Brunswick County.
---
Term Ends 2021: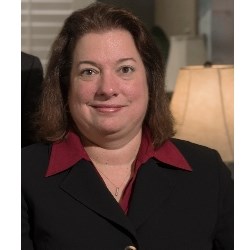 Susan Cruse, Treasurer
Co-Owner,
Cruse Construction
Susan has a 29-year career in banking and has resided in Brunswick County with her husband since 2000. Originally from Tarboro, she began her career working for Peoples Bank & Trust and joined Select Bank & Trust in 2015. She has degrees in Business Administration, Accounting, and Business Management & Organization Development. She enjoys watching and helping both individuals and business succeed in their financial goals.
---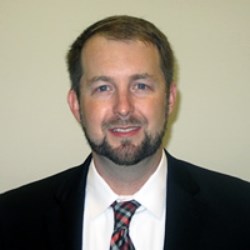 Ryan Huffman
Insurance Agent , Farm Bureau Insurance
Ryan Huffman is a native North Carolinian who received his Bachelor degree from East Carolina University and his Master if Arts in Teaching degree from UNC Wilmington. After graduating, Ryan spent nearly a decade working for Brunswick County Schools as a teacher, coach, and member of the administrative team. Ryan is currently a successful agent with Farm Bureau Insurance in Leland where he was named a 2015 Top-Ten Rookie Agent, and has been multi-year Farm Bureau All-Star recipient for the company. He remains involved with the school system and is the Booster Club President at North Brunswick High School. Ryan met his wife Julia while both were at UNC Wilmington, and they have a two-year-old daughter and six-year-old black lab mix.
---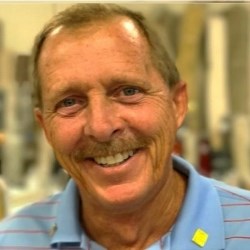 Lee Kent
Owner,
Kent & Co.
Lee was born in New Bern, North Carolina and grew up in Jacksonville, North Carolina. He spent some of his career in South Georgia and North Florida while working as a manager, district manager, and division manager for Waffle House. He then moved to Leland in 1997 where he has opened sever small businesses. He currently owns and operates Kent and Co. Boutique, Brodee Dogs and five Vapor Shack retail locations. He has been a member of the Masonic Lodge since 1993, the Shrine Club since 2005, and founded and served as the president for five years of the Leland Business Association in 2002. He is married with four children and seven grandchildren.
---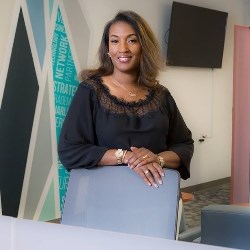 April Scott
Director of Small Business Center,
Brunswick Community College
April has 18 years' experience in business development, non-profits, and leadership. One of her many favorite quotes is "Chase the vision, not the money, the money will end up following you," Tony Hsieh, Zappos CEO.
---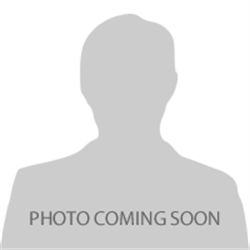 Christopher Sims
Computer Warriors
---
Ambassadors
Ron Hadley,
Ambassador Leader
Business Solutions Consultant, Atlantic Telephone Membership Corporation (ATMC)
Mr. Hadley has worked successfully in Business Development providing IT Services/Solutions and Telco solutions for 35+ years with TECH Leaders: IBM, AVNET IT, SPECTRUM/Time Warner Cable, ALLTEL/WINDSTREAM offering services for thousands of Small, Medium businesses and Corporate Enterprise Businesses nationwide. He enjoys Island Life on Oak Island, NC with his wife and outdoor activities at the Beach, Golfing, Kayaking, Biking, etc. When not working the family likes to travel in the US and Europe and visiting wineries/vineyards in CA, NC and Italy.